Scaffolding
Creativity

of Arts Students

Funded By

Welcome to the
CREAMS Project
In CREAMS, we anticipate to educate and create awareness of various stakeholders in the Higher Education domain with regards to scaffolding creativity of arts students, and deploying a robust and innovative framework and open-source tools for virtual exhibition creation.
The project has been approved by the European Commission and co funded with IKY with a total funding of €382,644 and it's duration will span three years. The project is co funded by
So what exactly is CREAMS?
Take your very first look at the VR & AR exhibition tool we've been working on.
🟢Create custom exhibition spaces
🟡 Visit VR/AR/MR exhibitions
🔵 Upload your art
🟣 Curate experiences









---
News and Events
Latest News
Latest news about the project, partners' activities, project events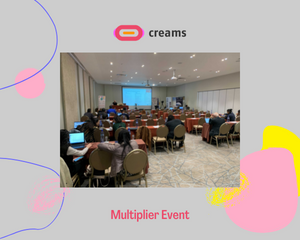 Take a look at the CREAMS multiplier event that took place on the 11th of November 2022 in the context...

Learn more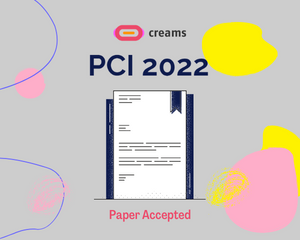 We are happy to inform you that the paper entitled "Evaluating the design of an art student framework supporting XR exhibitions" with authors Dimitrios Kouk...
Learn more